August 7 is Primary Election Day – Who Chooses Life? 
Before you vote, know where the candidates stand on Life issues.  View the comparison between John James and Debbie Stabenow for U.S. Senate.   For a personalized list of candidates who support Life in your precinct, launch the Personalized Prolife Ballot Generator at Right to Life of Michigan.  Thank YOU for Choosing Life!
40 Days for Life is an international campaign begun in 2007 and the largest prolife mobilization in history.  Bay County Right to Life became directly involved last year for the first time, organizing people in Bay, Midland and Saginaw Counties to participate in prayer and fasting to end the injustice of abortion. Thousands of women and children have been saved through this work and hundreds of employees have left the abortion industry. 
This year we are again excited to be organizing a bigger presence in the Fall campaign, and you are invited to become involved, too.  Join us in God's work from September 26-November 4 to save more unborn lives.  Watch the website, emails and next newsletter for more information.
Save the Date – Annual Focus on Life Dinner
To make reservations online, click on the Donate button at the top
of the page, or click on the flyer to print the form and mail in. 
   We look forward to seeing you there!   
Attention Businesses
Advocating for pro-life causes continues to be a moral, cultural, and spiritual struggle to promote the value of every life.  Join hundreds of other organizations, businesses, churches and families in Michigan who have taken a stand for life and consider advertising in our 2018 Right to Life Conference book.  If you have any questions or would like to participate, please contact us soon at (989) 895-8481 or email us at baycountyrtl@gmail.com.
Join Us. Become a Member.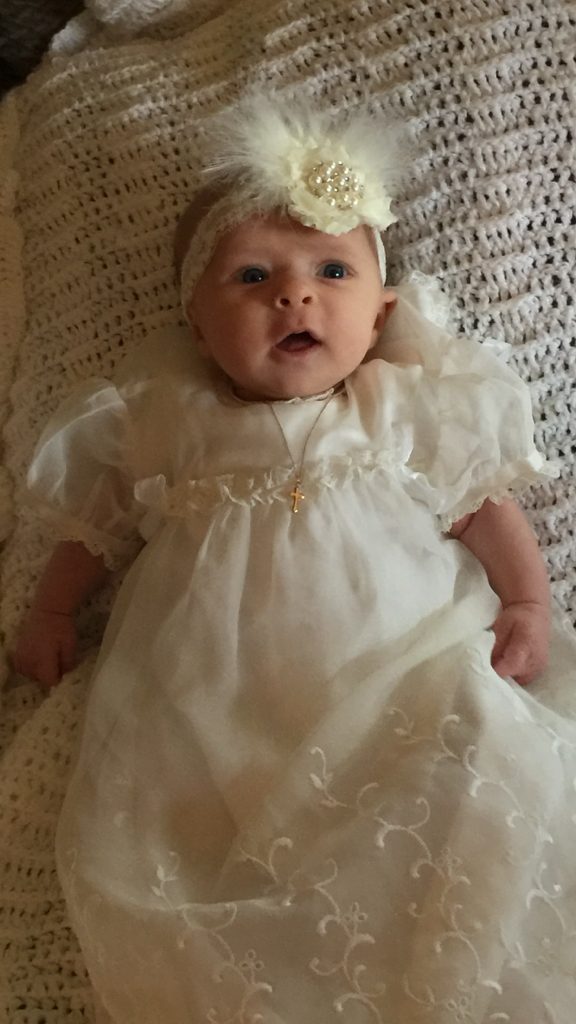 One of the most effective and efficient ways to express your concern about Life issues is to make your voice be heard as one of many.  You can do this by joining Bay County Right to Life. As an affiliate of Right to Life of Michigan, we educate and share the value of life with the general public, students, families, churches, businesses, and elected officials. 
Turn your concern into action. Do your part. Become a supporter of the strongest pro-life voice in Michigan and Bay County. Please send in your membership for 2018 today if you have not already done so.
You may download the Membership Form to print and mail in your membership, or click on the Donate button to submit your membership online.  Thank you, Bay County, for continuing to fight for the right to live.
Donating Online
It's easier now than ever to donate to Bay County Right to Life.  A new online form allows members and visitors to make a one-time donation, give monthly, sign up for membership, purchase tickets for the dinner, or just show your support for lifesaving efforts in our community.
Your generous donations are used to: provide educational materials on abortion, infanticide, euthanasia, and assisted-suicide; sponsor pro-life speakers at the annual dinner; promote the confidential helpline 1-800-57-WOMAN; support bus trips to March for Life; work with local schools and youth groups; and assist agencies that defend all of life, especially those facing a crisis pregnancy.
Your continuing support is so appreciated and makes possible the pro-life work of Bay County Right to Life.  Click on the Donate button at the top of the page or from the Event, About, or Contact pages to see how easy it is, and thank you for your support of Life!
See our Advertorial in the Great Lakes Bay Magazine
Bay County Right to Life was a featured advertorial in the Nov/Dec 2016 issue of the Great Lakes Bay Magazine where we told our story and shared the message of life.  You can view it here and read all about us on page 26!
Stitches of Love
Do you know how to knit or crochet? Want to help out your community? We have just the thing for you!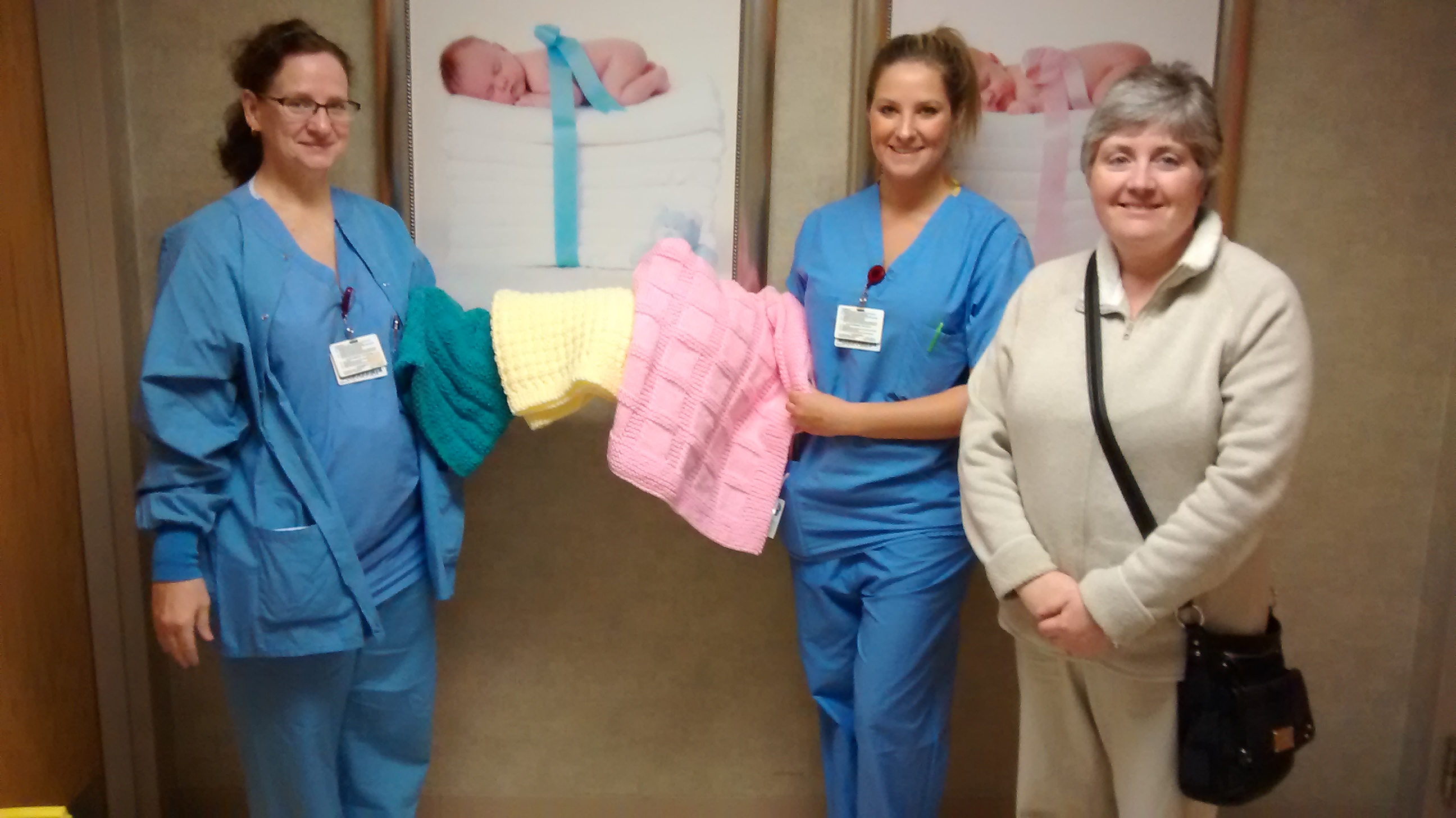 Bay County Right to Life is collecting newborn baby items (hats, sweaters, afghans, booties). Each item will be tagged, "With Love, Bay County Right to Life," and delivered to the Birthing Center at McLaren Bay Region.
If you would like to help with this project but do not knit or crochet, please consider donating yarn instead. Questions? Please call Denise at 989-450-3366.
Interview With An Unborn Child
The following 4-minute video "Interview With An Unborn Child" is a powerful testimony to the most intimate thoughts and demolished dreams of the unborn child whose life is about to be taken from the safest place in the world for a baby to be:  the mother's womb.
Watch the video: http://www.youtube.com/watch?v=phTC5YqhMss
Stand for Life!
We wrestle not with people or organizations but with an ideology that embraces a human life as ultimately worthless and expendable. We know the face of abortion is the innocent child, a living person with infinite worth.  We appreciate you who stand with us!
— Right to Life of Michigan
616-532-2300
info@rtl.org
www.RTL.org
---
 Thanks for visiting–here's a little bit about us  
Bay County Right to Life is one of over 100 local Right to Life of Michigan affiliates representing thousands of Michigan citizens.  We are a volunteer, non-profit organization composed of grassroots people of different political persuasions, various faiths, and diverse economic, social and ethnic backgrounds. We come together for one purpose, to restore legal protection to those members of our human family who are threatened by abortion, infanticide, assisted suicide or euthanasia. These are the issues we focus on and where your generous support is spent on defending human lives. Diverse though we are, we hold that EVERY human being has an inalienable right to life.
We were formed in 1980 and have become the largest pro-life voice in the county. We are very active in the community, have a vibrant membership, and strive to proclaim the value of life from the moment of conception until natural death. Please consider joining us.
Bay County Right to Life supports the efforts of all local crisis pregnancy centers including Bay County's Beacon of Hope Pregnancy Care Center. Assistance may also be obtained by calling the statewide hotline: 1-800-57-WOMAN. We have an active email network and Facebook page. For more information, please join either one or both. We must never be silent.