MDHHS – April 20 is "Safe Delivery Day" 
Michigan Department of Health & Human Services is raising awareness for a new program called Safe Delivery which allows parents to safely surrender their newborn child no more than 72 hours old to an employee who is inside and on duty at any hospital, fire department, police station, or by calling 911.  To learn more information and how you can help, please view the Safe Delivery page on the MDHHS website. 
Place Your Ad in a State-Wide Pro-life Publication
If you own a business, hold a public office, attend a local church, or are a concerned individual or family who would like to advertise plus show your support for life via a paid advertisement in an upcoming statewide pro-life publication, please contact Bay County Right to Life at 989-895-8481 or email us at baycountyrtl@gmail.com.  
We would like to put your ad in the upcoming 44th Right to Life of Michigan Annual Conference book. Make others in the community and around the state aware of the products or services you offer while showing your stance for Life. Draw in new customers or make a new friend who shares your pro-life values. We will deliver a conference book to your door upon publication.   "It is not in numbers, but in unity, that our great strength lies."  –Thomas Paine
Join Us. Become a Member.
One of the most effective and efficient ways to express your concern about Life issues is to make your voice be heard as one of many.  You can do this by joining Bay County Right to Life. As an affiliate of Right to Life of Michigan, we educate and share the value of life with the general public, students, families, churches, businesses, and elected officials. Turn your concern into action.  Join us. Become a supporter of the strongest pro-life voice in Michigan and Bay County.  
To sign up, download the Membership Form to print and mail in your membership.  Or click on the Donate button on the Events, About, or Contact pages to submit your membership electronically.  Thank you!
New
Donate

Form for Online Giving

We have a new, easy-to-use form for donating to Bay County Right to Life!  It's easier now than ever to make a one-time donation, give monthly, sign up for membership, purchase tickets for the dinner, or just show your support for lifesaving efforts in our community.  

Your generous donations are used to provide educational materials on abortion, infanticide, euthanasia, and assisted-suicide; sponsor pro-life speakers at the annual dinner; purchase advertising to promote the 1-800-57-WOMAN helpline; support bus trips to March for Life; work with youth groups and schools; and assist agencies that defend all of life especially those facing a crisis pregnancy.  Your support is so appreciated and makes possible the pro-life work of Bay County Right to Life. 

Click on any of the Donate buttons found on the Events, About, or Contact pages to see how easy and simple it really is, and thank you for your support of Life!
Check Out Our Ad in the Great Lakes Bay Magazine
Bay County Right to Life recently had the opportunity to be featured as a Special Advertisement in the Great Lakes Bay Magazine!  We got to tell our story and share the message of life in the Nov/Dec 2016 issue.  If you don't get the magazine and are interested in knowing about the people, places, and things happening in our region, view it here and read all about us on page 26!
Thank you, Bay County, for standing up for LIFE
THANK YOU to all who volunteered, supported, prayed and voted pro-life in this critical election!  The stakes were high; the consequences serious.  The very smallest of lives depended on your votes and you became their voice–loud and clear. Again, thank you for helping to protect the precious gift of life!
                 No matter how good or bad you think life is, wake up each day and be thankful for life.
                                                    Someone somewhere else is fighting to survive. 
 Stitches of Love
Do you know how to knit or crochet? Want to help out your community? We have just the thing for you!
Bay County Right to Life is collecting newborn baby items (hats, sweaters, afghans, booties). Each item will be tagged, "With Love, Bay County Right to Life," and delivered to the Birthing Center at McLaren Bay Region.
If you would like to help with this project but do not knit or crochet, please consider donating yarn instead. Questions? Please call Denise at 989-450-3366. Thank you!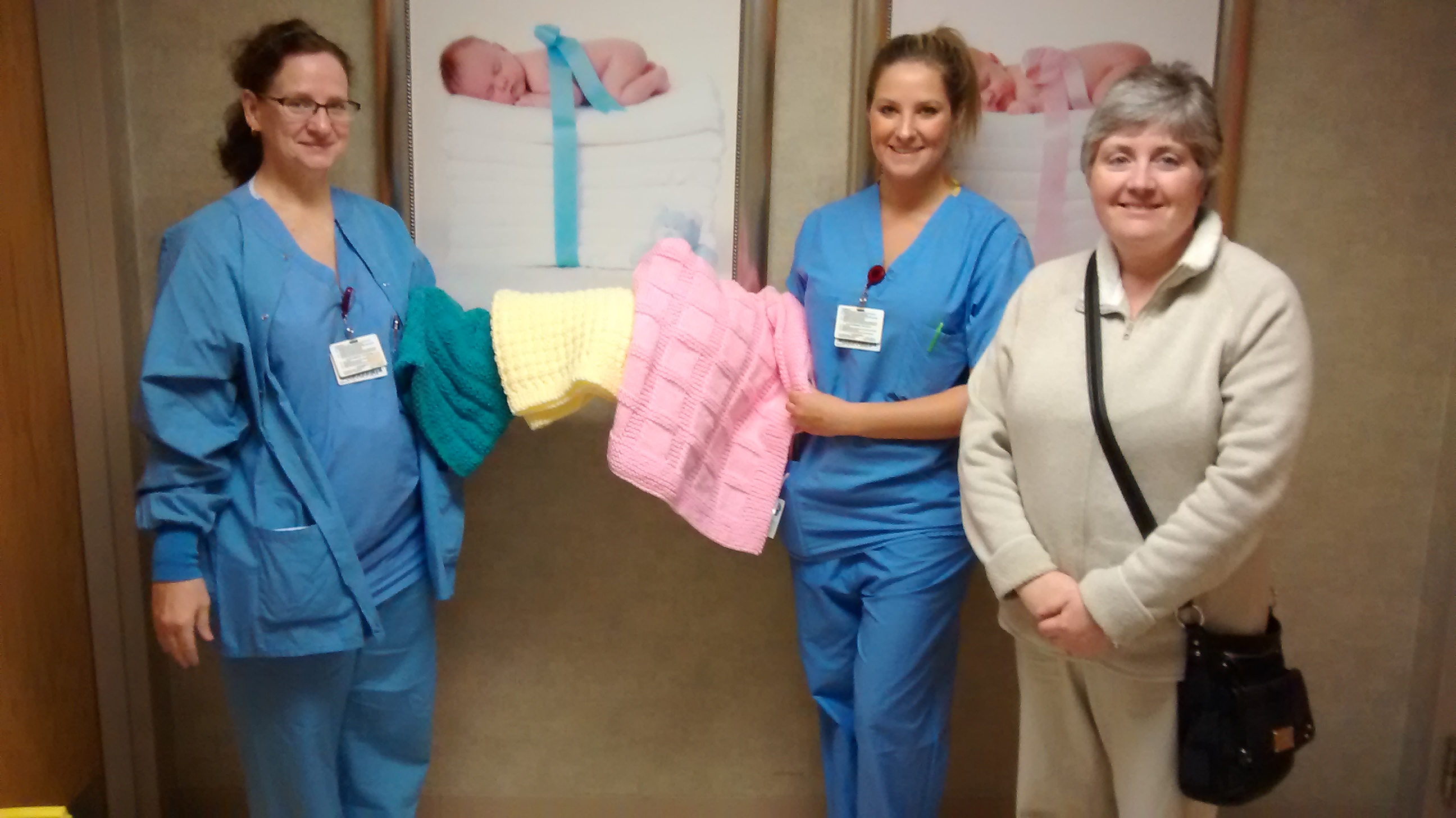 Interview With An Unborn Child
The following 4-minute video "Interview With An Unborn Child" is a powerful testimony to the most intimate thoughts and demolished dreams of the unborn child whose life is about to be taken from the safest place in the world for a baby to be:  the mother's womb.
Watch the video: http://www.youtube.com/watch?v=phTC5YqhMss
Did You Know?
If you think partial-birth abortions aren't happening anymore, just Google "DISMEMBERMENT ABORTION."
Thanks for visiting–here's a little bit about us
Welcome to Bay County Right to Life's website. We are one of over 100 local Right to Life of Michigan affiliates representing thousands of Michigan citizens. Right to Life is a volunteer, non-profit organization composed of grassroots people of different political persuasions, various faiths, and diverse economic, social and ethnic backgrounds. We come together for one reason, to restore legal protection to those members of our human family who are threatened by abortion, infanticide, or euthanasia. Diverse though we are, we hold that EVERY human being has an inalienable right to life.
Bay County Right to Life was formed in 1980 and has become the largest pro-life voice in the county. We are very active in the community, have a vibrant membership, and strive to proclaim the value of life from the moment of conception until natural death. Please consider joining us.
Bay County Right to Life supports the efforts of all local crisis pregnancy centers including Bay County's Beacon of Hope Pregnancy Care Center. Assistance may also be obtained by calling the statewide hotline: 1-800-57-WOMAN. We also have an active email network and Facebook page. For more information or to be kept "in the loop," please join either one or both. We must never be silent.